Hotline Usage Spikes Following Mackenzie Phillips' Interview with Oprah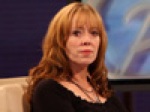 Mackenzie Phillips, former child star and daughter of The Mamas and the Papas' lead singer, John Phillips, appeared last month on the Oprah Winfrey Show to promote her memoir, High on Arrival. On air, Phillips told Oprah that she was raped by her father when she was 19. Following the rape, she said that she and her father were involved in an incestuous relationship for 10 years. After the episode aired, RAINN's National Sexual Assault Hotline experienced a 26% increase in callers, and traffic to the National Sexual Assault Online Hotline increased by 83%.

As hotline usage spiked, so did media and public interest; RAINN and the hotlines were featured in a wide variety of media outlets, including People magazine and Good Morning America. Inside Edition, television's longest-running syndicated newsmagazine, picked up this story and reported on reactions to Phillips' allegations; while some family members reacted with "shock and disgust," half-sister Chynna Phillips expressed her belief and support.

On ABC, Good Morning America broke the news of the huge increase in people contacting RAINN for help, and interviewed a member of RAINN's Speakers Bureau about her own experience as a victim of incest.

The October 12th edition of People magazine also covered the increase in hotline calls and Online Hotline sessions, and reported that Phillips had received "hundreds of letters from people saying, 'Now I know I'm not alone.'"

US Weekly noted that while many of Phillips' friends offered support, many members of the music industry and much of her family did not, while also noting the huge increase in people helped by RAINN's hotlines.
Of course, Phillips' was not the only celeb story that drew heavy media coverage this month. Roman Polanski was arrested in Switzerland after many years on the run. Polanski, who directed Chinatown, Rosemary's Baby and other films, was convicted of drugging and raping a 13-year old girl in Los Angeles in 1977. Polanski fled the U.S. before being sentenced, avoiding punishing for the crime to which he pled guilty.
If you or someone you know has been sexually abused, it's not your fault. You are not alone. Free, confidential support is available 24/7 through the National Sexual Assault Hotlines operated by RAINN. For phone support, please call 1-800-656-HOPE (4673). For online support, the National Sexual Assault Online Hotline is available on our website
Learn how you can help RAINN support those affected by sexual violence
For more information on sexual abuse and recovery, please visit:
-->How to talk to your child about sexual abuse
-->Recovering from Sexual Assault
About RAINN
RAINN (Rape, Abuse & Incest National Network) is the nation's largest anti-sexual assault organization and was named one of "America's 100 Best Charities" by Worth magazine. RAINN created and operates the National Sexual Assault Hotlines (800.656.HOPE and rainn.org.) in partnership with over 1,000 local rape crisis centers across the country. The hotlines have helped more than 1.3 million people since 1994. RAINN also carries out programs to prevent sexual assault, help victims and ensure that rapists are brought to justice. For more information about RAINN, please visit rainn.org.