Supporters Appointed to National Leadership Council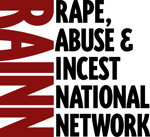 Three prominent supporters have been appointed to serve on RAINN's National Leadership Council, a leadership group of individuals who have been recognized for their commitment to RAINN's mission of supporting victims of sexual assault and bringing their attackers to justice.
Former RAINN board member Berit Kyllo Francis and her husband Michael Francis, the president of JC Penney, are longtime supporters and this year made a very generous donation to sustain RAINN's hotlines and public education programs. The Francises also co-chaired a recent Los Angeles event for RAINN, along with Dreamworks CEO Jeffrey Katzenberg.
Paul McComas, the author of four critically acclaimed books, has long been one of RAINN's biggest boosters, augmenting his generous financial support with book signings, public appearances and a special benefit CD.
Scott Berkowitz, RAINN's president and founder, welcomed the new members of the leadership council, saying, "Berit and Michael have contributed in so many ways over the years, from Berit's service on our board of directors to introducing us to many new supporters. Paul has long been a great friend to the organization, always ready to help spread the word and educate the public about RAINN's services. We're pleased to be able to recognize their generosity and support by appointing them to our National Leadership Council."
Berkowitz also congratulated the former chair of the National Leadership Council, former congresswoman Susan Molinari, who next month will join Google as its vice president of public policy and government relations for the Americas. "Sue helped lead the battle to fight sexual violence during her years in Congress, and continued her extraordinary service as the founding chair of our leadership council. She has been a great friend to RAINN and played a big role in our growth, and I know she will be a huge asset to Google."