#Speak4RAINN15 Campaign Launches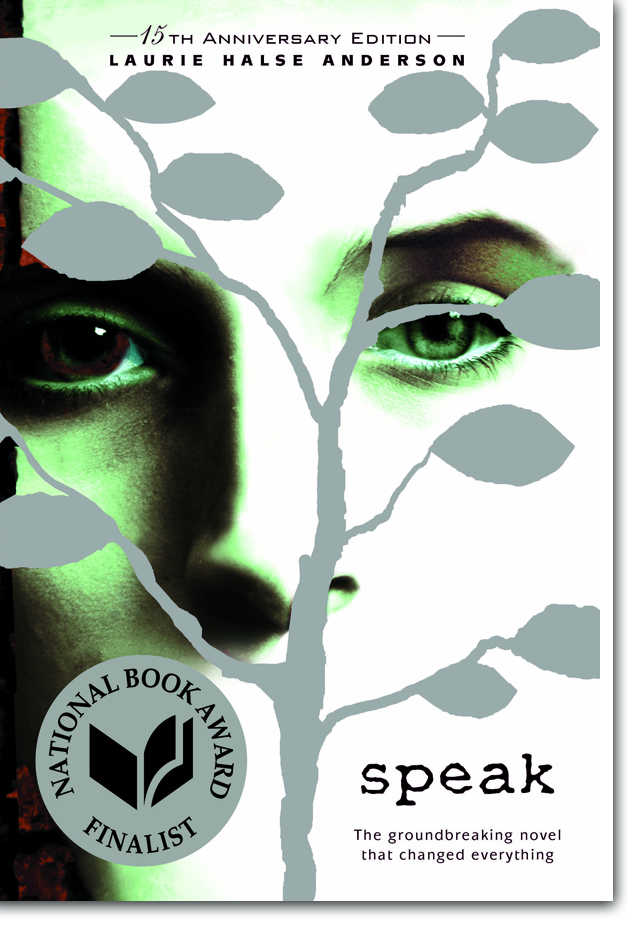 In honor of Sexual Assault Awareness & Prevention Month, as well as the 15-year anniversary of Laurie Halse Anderson's acclaimed novel Speak, RAINN and Laurie have joined forces again to create #Speak4RAINN15, a campaign to raise funds and connect survivors with the help they deserve. Teenage and adult survivors regularly tell RAINN that Speak is as important to their recovery as it is relatable to their experience. Through the #Speak4RAINN15 campaign, Anderson seeks to mobilize her readers and others who care about fighting sexual violence. The month-long campaign launches April 2.
Scott Berkowitz, RAINN's president and founder, is grateful to Laurie and her publisher, Macmillan, for partnering with RAINN. "Over the past 15 years, Speak has given a treasured voice to survivors, and opened up important conversations that might not have otherwise happened. We're honored to continue to work with Laurie and the team at Macmillan to raise awareness for sexual violence."
Make a difference this April by donating $15 to #Speak4RAINN15. Once you donate, Macmillan will match your contribution dollar-for-dollar. Combined with support from Macmillan, your $15 will help three survivors of sexual violence through RAINN's National Sexual Assault Hotline (800.656.HOPE).
Laurie and RAINN are offering special incentives to bookstores that join in the #Speak4RAINN15 campaign. There are also exclusive prizes and experiences for anyone who donates $25 or more. Get more info on Speak swag and incentives.
Stay tuned to RAINN's Twitter feed (@RAINN) for the latest on #Speak4RAINN15, and connect with Laurie at @halseanderson.
If you or someone you know has been affected by sexual assault, it's never too late to get help. Call the National Sexual Assault Hotline at 1.800.656.HOPE (4673) to be connected to your sexual assault service provider, or visit online.rainn.org to chat one-on-one with a RAINN staff member. You are not alone.