Shop with RAINN this Season and Give a Gift of Hope
This holiday season, when it's harder to be together, show your loved ones you care with a gift that gives back. RAINN partners with organizations and entrepreneurs dedicated to supporting survivors of sexual violence to offer beautifully curated gifts that will also make a difference in the lives of survivors.
This year, more people reached out for help through RAINN's National Sexual Assault Hotline than ever before, and more than half of those chatting the hotline were children. RAINN's hotline specialists are dedicated 24/7 to providing free, confidential support to all throughout the holidays.
"By shopping with RAINN, you can truly make the difference in someone's life by ensuring that we can be there to answer the call," says ToQuyen Doan, associate director of grants and donor engagement at RAINN. "We are grateful for the incredible partners that stepped up to share meaningful products and gifts in support of the RAINN community."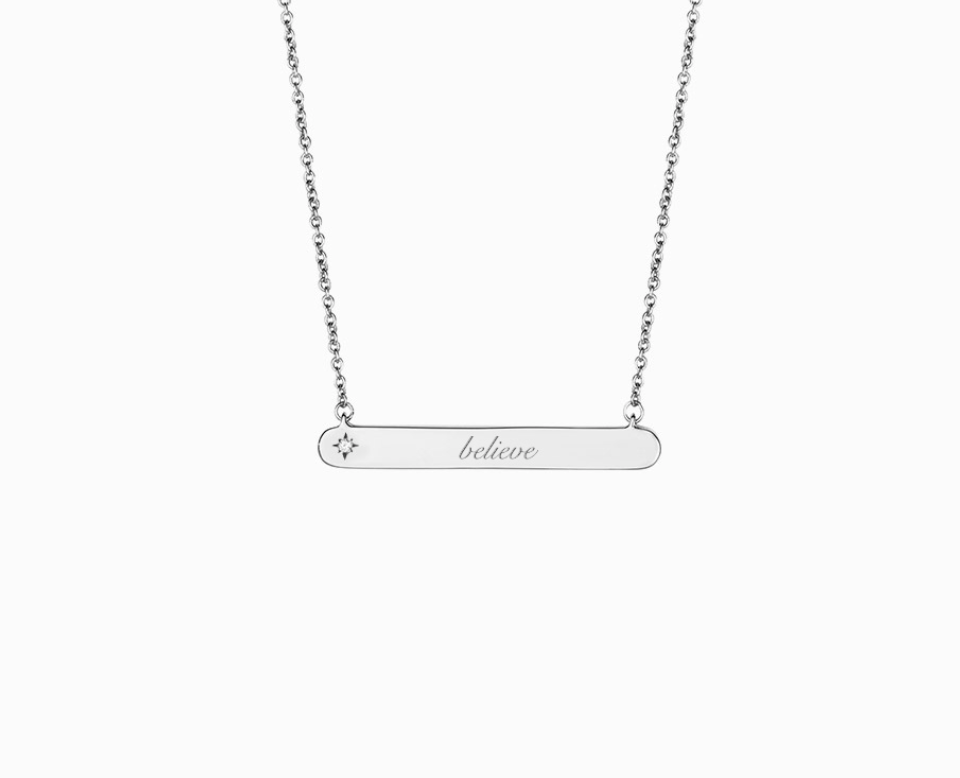 Here are a few gift ideas for loved ones this year that enable RAINN to provide compassion, healing, and hope for survivors.
RAINN and Awe Inspired partnered to create two necklaces with words of inspiration for survivors and loved ones. 20 percent of proceeds from the Believe and Courage necklaces go directly to RAINN. You can also direct support to RAINN at checkout when purchasing other products.

Gorjana is a California-based jewelry line committed to making a difference. On December 8 & 9, Gorjana is donating 19% of sales back to RAINN when you shop using this custom link. Use discount code 'SP-RAINN' at checkout.
LiveSozy is a clothing line created by Lanai Moliterno, who believes in the power of soft and comfortable clothing to fit women's bodies. LiveSozy donates 10 percent of all proceeds to RAINN.
RAINN's partner for more than a decade, Uncommon Goods, is a Brooklyn-based company that features products handmade by independent artists and sourced sustainably. When you select RAINN at checkout, Uncommon Goods will donate $1 at no cost to you. Check out their new Perks Program to double what they donate!
This holiday season, you can show your support by selecting RAINN as your AmazonSmile charity of choice. When you select RAINN at checkout, Amazon will donate 0.5 percent of your purchase to support survivors.
Through RAINN's online bookstore, you can browse thought-provoking, inspiring, and powerful works by survivors and RAINN supporters. RAINN receives a commission from Amazon when you purchase a book through our bookstore.
Pura Vida and RAINN collaborated to produce a unique bracelet to raise awareness of sexual violence. Pura Vida bracelets are created by over 800 local artisans in Costa Rica, El Salvador, and India.