Facebook Charities: Give the Gift of Hope for Survivors
Facebook users can now give a gift that will mean a lot to family and friends: a donation to RAINN. With Facebook Gifts, users can choose from gifts ranging from $1-$1,000, making a donation to RAINN in a friend's name or giving the donation as a gift directly from their timeline or the birthday reminders on their newsfeed. RAINN is one of 11 national charities chosen by Facebook to partner on the launch of the Facebook Gifts platform.
"RAINN is thrilled to be a part of the charitable gift platform and recognized by Facebook for our work leading the national fight against sexual violence," Katherine Hull, RAINN's vice president of communications, said. "Facebook is already an integral part of our community engagement, and now this feature will help us to expand our reach, increasing awareness of sexual violence and funds to help survivors."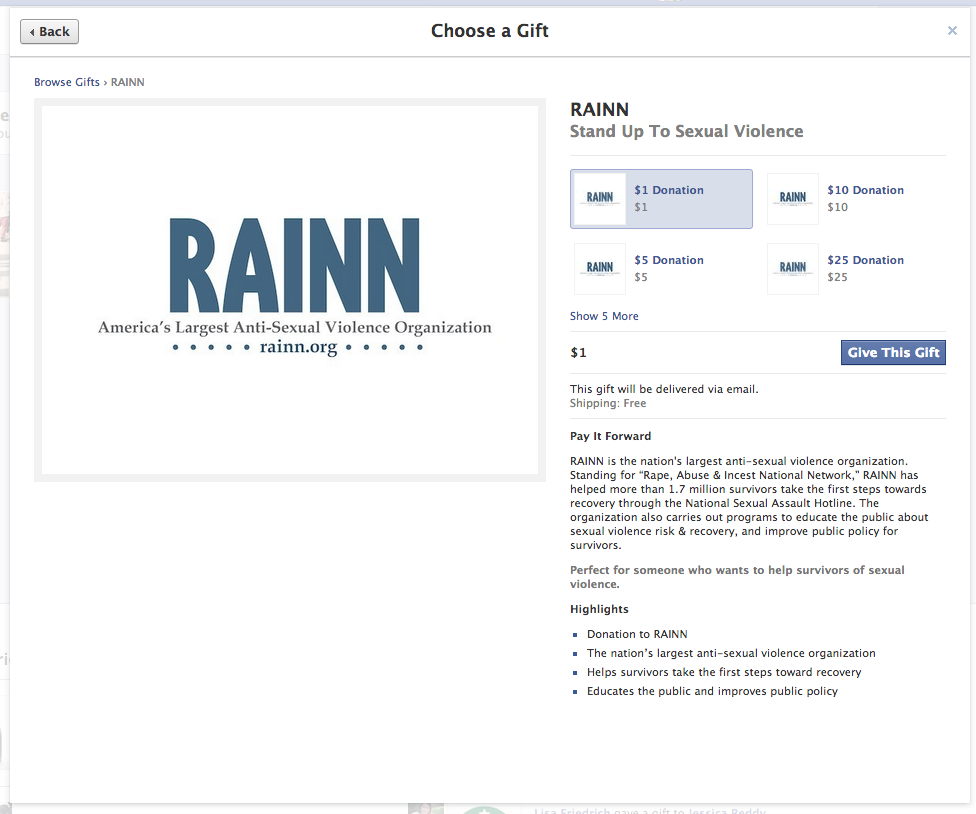 Gifts to RAINN will support survivors and help them take their first steps towards recovery through the National Sexual Assault Hotline (800.656.HOPE and online.rainn.org). The Facebook Gifts feature is now available to all U.S.-based users
So go ahead! Celebrate someone special by gifting a charitable donation to RAINN.