Choose RAINN for Your CFC Contribution
September marks the beginning of CFC season, the time of year when federal and postal service employees, and members of the military, can select a charity to receive automatic donations from their paychecks.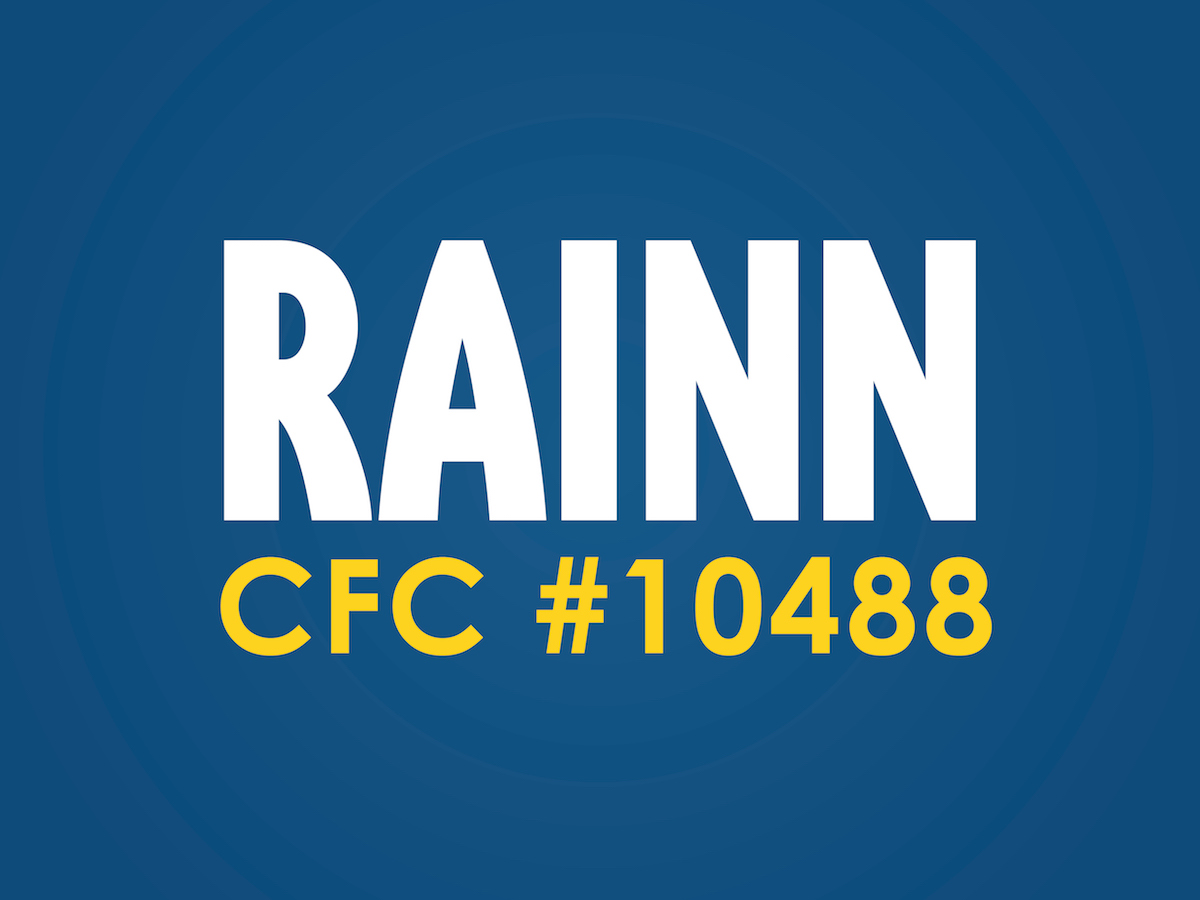 "CFC" is shorthand for the Combined Federal Campaign, created by the government to "promote and support philanthropy through a program that is employee focused, cost-efficient, and effective in providing all federal employees the opportunity to improve the quality of life for all."
"Thanks to the generosity of federal employees and service members through CFC, RAINN is able to serve thousands more survivors. This year, we're asking our supporters to help spread the word in their workplace, and encourage their colleagues to also designate RAINN," said Chelsea Bowers, RAINN's development director.
What does this mean for federal employees?
From October 2 to January 12, 2017, you can choose RAINN as the charity that receives donations directly from your paycheck through your employer's CFC campaign. RAINN's CFC code is 10488.
Each pay period, a small portion of your paycheck will be automatically deducted and donated to RAINN. You can choose the amount, and you can change it at any time.
Why choose RAINN?
RAINN created and operates the National Sexual Assault Hotline (800-656-HOPE and online at online.rainn.org y rainn.org/es), a free, confidential service that provides support by phone and online chat to survivors of sexual violence all across the country. It takes a lot of work to keep a secure hotline up and running 24/7. Steady contributions, such as the donations we receive through CFC pledges, help to maintain staffing levels and training to ensure that when someone needs help, they are able to find it at RAINN.
Is there a benefit for participating in the CFC?
Donating to RAINN through the CFC allows federal employees to make a charitable donation in manageable increments, instead of giving one lump sum. Smaller recurring payments tend to be easier on a personal budget, and they can allow employees to make a bigger overall contribution throughout the year.
All donations to RAINN through the CFC are tax deductible.
How can I encourage my coworkers to choose RAINN?
Now that you've designated RAINN as your CFC charity, you have the opportunity to have an even bigger effect by encouraging coworkers to make a CFC pledge to RAINN. Consider these encouraging phrases:
Just $10 a paycheck will help one survivor through the National Sexual Assault Hotline. If you give to RAINN through CFC, you can give in smaller increments. $10 a month a manageable, and in the end you're donating more than $100 to help survivors of sexual violence.
Did you pick a charity for the CFC yet? I chose RAINN. Their CFC code is 10488.
1 out of every 6 American women will be affected by sexual violence in their lives. When you give to RAINN, you're giving to a cause that affects someone in your life.
If you have any questions, someone from RAINN can walk you through the process. You can contact Chelsea Bowers, RAINN's development director at chelseab@rainn.org and 202.544.3561.
Learn more about the CFC from the Office of Personnel Management.
Learn more about pledging to RAINN through the CFC. If you work for a private sector company or organization, you may still be able to donate to RAINN through workplace giving.