CFC Campaign for State and Federal Employees
Workplace Giving for State and Federal Employees
Whether you're a civilian in an agency or serve in the military, you can donate through your employer to support RAINN's program and services.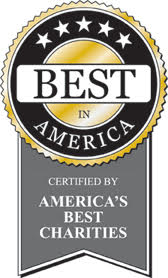 Each year, federal civilian, postal, and military personnel donate millions of dollars to charity through the Combined Federal Campaign (CFC). Pledges are made during CFC season (September 9 to January 15). Most states also offer a program similar to the CFC for state government employees. Check with your human resources department to learn more about this opportunity.
RAINN's Federal CFC organization code is 10488.
To learn more about RAINN and the CFC, please visit Best of the CFC and America's Best Charities.
Questions about workplace giving? Contact RAINN at development@rainn.org or call 855.352.8582.