Celebrate Tori Amos's Birthday with a Donation to RAINN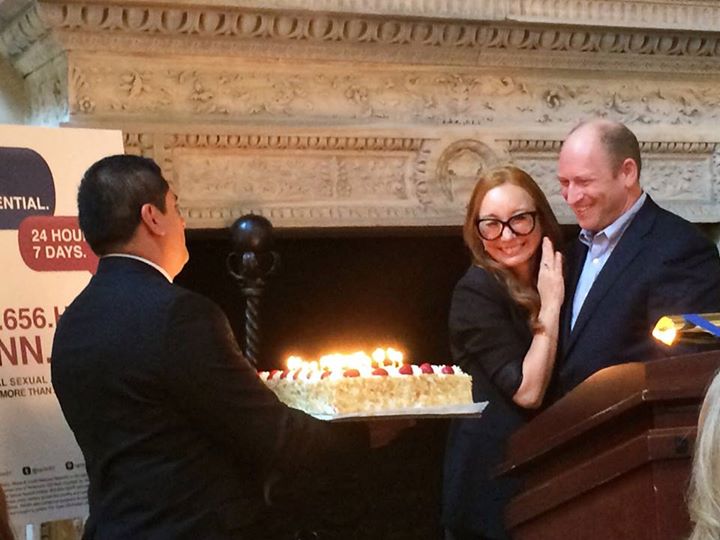 (August 10, 2015) --- Singer-songwriter Tori Amos will celebrate her 52nd birthday later this month, and her one birthday wish is to fund the National Sexual Assault Hotline for one weekend to ensure that help is available for all who reach out. Tori is asking all of her friends and fans to support RAINN. In return, she's offered to send you a special gift to thank you for your generosity – such as a signed pair of Tori's signature glasses, or an invitation for tea in New York City.
From today through Sunday, August 23 (at 11:59pm ET), donate to RAINN in honor of Tori's birthday by choosing a unique gift from Tori. For every $42 you give, you'll help one survivor get the support he or she deserves through the National Sexual Assault Hotline.
Join the conversation on Twitter with @toriamos and @RAINN by using the hashtag #ToriBDay.
To follow Tori's lead and donate your own birthday to RAINN, visit fundraise.rainn.org/BdayforRAINN.
For more details about the gifts you can receive from Tori when you donate in honor of her birthday, visit the Tori Birthday campaign page. Questions? Email kaye@rainn.org.
Tori Amos was RAINN's first spokesperson and supporter, and she answered the ceremonial first call to the National Sexual Assault Hotline on June 8, 1994. Over twenty years later, RAINN has helped more than two million survivors, and many credit Tori's music and strength as their inspiration for getting help.
If you or someone you know has been affected by sexual violence, it's not your fault. You are not alone. Help is available 24/7 through the National Sexual Assault Hotline: 800-656-HOPE and online.rainn.org, y en español: rainn.org/es.