Types of Sexual Violence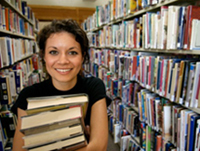 Sexual violence can come in many forms. In order to better understand the wide range of personal violences that can occur, we have included definitions of different types of rape and sexual violence, as well as other kinds of violence that often arise hand-in-hand with sexual violence. Click on the title below to read more about each type of sexual violence.
The term sexual assault refers to sexual contact or behavior that occurs without explicit consent of the victim.
Men and boys who have been sexually assaulted or abused may face additional challenges because of social attitudes and stereotypes about men and masculinity.
Sexual harassment includes verbal or physical conduct of a sexual nature that affects an individual's work or school performance.
Child sexual abuse is a form of child abuse that includes sexual activity with a minor. A child cannot consent to any form of sexual activity, period.
If you've experienced sexual abuse by a family member you are not alone — and what happened to you is not your fault.
A perpetrator can have any relationship to a victim, and that includes the role of an intimate partner.