How to Clear History / Cache on Firefox (Mac)
Click on Firefox on the top and select Preferences.











Select the Privacy tab, and the following appears: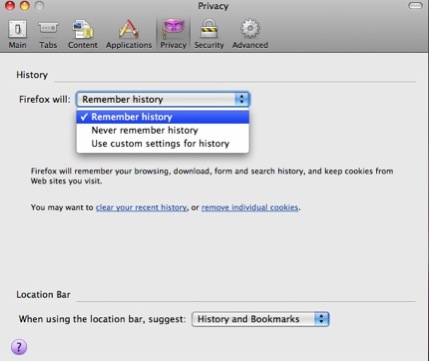 Choose the setting to manage your browsing history.
From here, you can also clear your recent history or remove individual cookies for further security.
The following screen-shots will walk you through this process.


Click Clear Recent History and select the time range to clear.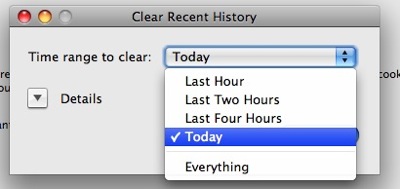 Click Remove individual cookies and select Remove All Cookies.







Select either Remove Cookie to remove individual cookies or Remove All Cookies to clear all of your cookies.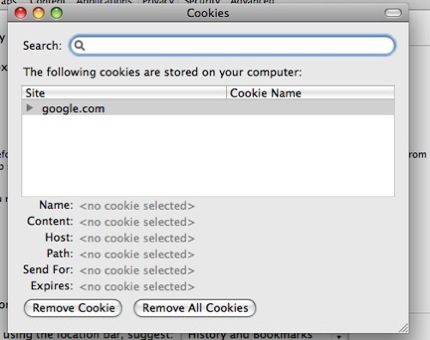 To turn off Remember Passwords for Sites, simply click the check box next to it. If you want to keep it on, but set up exceptions for sites that you want to retain saved passwords for, then you can set that up through the Exceptions button on the right.