RAINN Partners With ABC's Private Practice For Episodes Dealing With Rape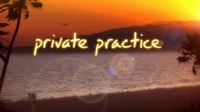 Nov. 28, 2010 — ABC's hit drama, Private Practice, has been working closely with RAINN in preparation for a multi-episode storyline involving sexual violence. In an upcoming episode, Dr. Charlotte King, played by actress KaDee Strickland, will be attacked and raped. Strickland and the writers have coordinated with RAINN to create an accurate portrayal of the crime, including the aftermath and long-term mental health effects of rape.
"A lot of violence against women on television is from the point of view of law enforcement," said executive producer Shonda Rhimes, "as opposed to standing in the shoes of the actual victim and seeing how it is for them and the people around them." Instead, Private Practice will spend a lot of episode time focusing on the immediate aftermath of the assault. Strickland recognizes that her character, Charlotte, will not come out of the assault as the same woman that viewers have gotten to know. She'll be a very different person after this crime; viewers will see how a successful, competent woman — a woman who is used to being in control — deals with being raped.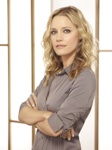 KaDee Strickland
To prepare for the role, Strickland has spent a lot of time personally speaking with survivors of rape, as well as RAINN staff members Katherine Hull and Jennifer Marsh and members of the RAINN Speakers Bureau. "When you really go to those statistics and you look at the size of our audience, you're talking about a lot of people that understand this, a lot of people that have had it either happen to them or someone close to them." Strickland says. "If we can legitimize that for people who know what this walk and this journey is like, then we've done something we've set out to do."


The episode aired Thursday, November 4th and featured a special RAINN PSA [4].
Watch all new episodes of Private Practice, continuing this storyline, on ABC: 10pm ET/9pm CT.


Read more about the storyline in:
Entertainment Weekly [5]
TV Guide [6]
The View (Full episode, interview around 30 min. mark) [7]
Good Day NY [8]
Yahoo Thread [9]
Contra Costa Times [10]