RAINN & 90210
The CW's [4] hit show "90210" [5] has teamed up with RAINN [6], the CDC [7] and Hollywood Health & Society, to take on the issue of sexual violence, and the importance of getting help. In a PSA airing in conjunction with the season premiere [8], actress AnnaLynne McCord stresses the importance of getting help through RAINN's National Sexual Assault Hotlines (800.656.HOPE and online [9]).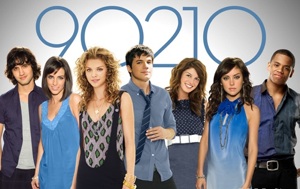 In the episode, McCord's character Naomi struggles with the aftermath of being raped by a trusted faculty advisor. Naomi's experience demonstrates the destructive reality of this crime: Every 2 minutes, someone in the U.S. is sexually assaulted; nearly half of victims are under the age of 18 and 80% are under 30.
If you or someone you know has been sexually assaulted, help is just a call or click [9] away. It's never too late to get the help you deserve.
Watch this episode and learn more about 90210 [8].
While you can never completely protect yourself from sexual assault, there are some things you can do to help reduce your risk of being assaulted:
Trust your instincts. If you feel unsafe in any situation, go with your gut.
Avoid being alone or isolated with someone you don't know well. Let a trusted friend know where you are and whom you are with.
Form a buddy system when you go out. Arrive with your friends, check in with each other throughout the night, and leave together. Don't go off alone.
Lie. If you don't want to hurt the person's feelings it is better to lie and make up a reason to leave than to stay and be uncomfortable, scared, or worse. Some excuses you could use are: needing to take care of a friend or family member, not feeling well, having somewhere else that you need to be, etc.
Try to think of an escape route. How would you try to get out of the room? Where are the doors? Windows? Are there people around who might be able to help you? Is there an emergency phone nearby?
Join RAINN in the fight against sexual violence today [10].