Otep Shamaya Speaks Out Against Violence
In a new RAINN web video [4], musician and activist Otep Shamaya shares her own childhood experiences with the hope of inspiring her fans and other survivors to reach out to the National Sexual Assault Hotline for help.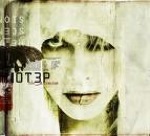 "My childhood was full of poverty and violence… There wasn't any place to go, there wasn't anybody who came to help me. So I always thought that if I could be that person for someone else, I would," Otep says in the web video.
Otep Shamaya, named as one of CNN's "People You Should Know," is a singer, songwriter, and activist, and has been nominated for the 21st Annual GLAAD Media Awards for Outstanding Music Artist, alongside artists Lady Gaga and Adam Lambert. Otep has spoken out against violence and abusers through her songwriting and other artistic endeavors with her eponymous band, OTEP.
OTEP broke out on the heavy metal scene in Los Angeles in early 2000, and its lead singer is easily distinguished by her heavy screaming and gritty lyrical elements. The band has a devoted following, with more than 250,000 fans on MySpace [5].
"It's great that I was able to find a place like RAINN that empowers me to help other people," Otep says in the web video. She encourages survivors to reach out to RAINN's hotlines to gain "the courage and strength to take care of yourself."
The web video [4] features OTEP's hit song "UR a WMN Now," from the band's latest album "Smash The Control Machine."