Federal and State Courts Address Sexual Violence
RAINN keeps an eye out for court cases that may impact how we prosecute predators, support victims and prevent sexual violence. Below are summaries of key federal and state cases we think are important.
Federal Cases and Decisions
Supreme Court Decisions May Impact Victims' Compensation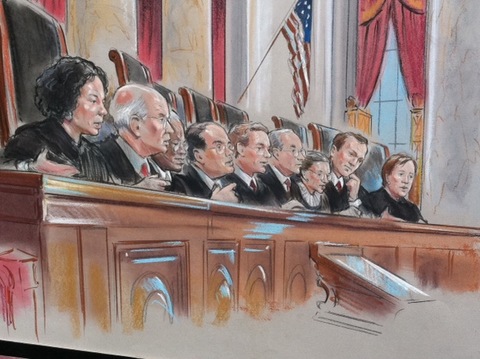 Kaley v. United States [3]
12-464, Kaley v. United States. U.S. Supreme Court. Docketed March 18, 2013.
The Victims of Crime Act (VOCA) of 1984 created the Crime Victims Fund [4], which directs hundreds of millions of dollars each year to victims and victim service providers. This fund is supported through fines paid by criminal defendants as part of their sentence.
In October, the Supreme Court will hear arguments concerning whether or not an order to freeze a criminal defendant's assets—which the defendant might need to obtain a lawyer of his choice—violates the Fifth and Sixth Amendments of the U.S. Constitution. If the court decides that the U.S. government can't legally seize assets from a criminal defendant prior to their conviction for a crime, the very fines that replenish the Crime Victims Fund may be reduced.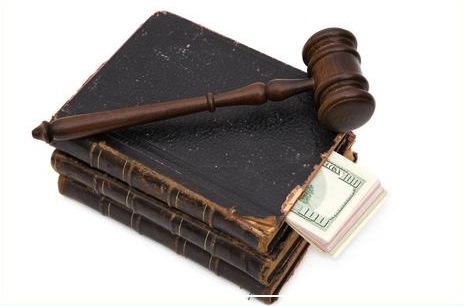 Paroline v. United States [5]
12-8561, Doyle Randall Paroline v. United States, et al. U.S. Supreme Court. Docketed February 5, 2013.
This Supreme Court case addresses a victim's ability to obtain compensation for crimes committed against him or her. A federal law, the Crime Victims Restitution Act [6] (CVRA), allows eligible survivors of sexual violence to obtain restitution—financial compensation for harm—from their abuser. This case will decide whether someone who possesses child pornography causes direct harm to the depicted child, or if only those who create the pornography actually victimize the child.
Doyle Randall Paroline pled guilty to possessing 150 to 300 images of minors engaged in sexually explicit conduct. Two images were of a child named Amy, whose uncle sexually abused her and then put pictures displaying this abuse online, where Mr. Paroline obtained them.
As an adult, Amy sought restitution from Mr. Paroline, citing federal mandatory restitution laws [7] as the grounds for recovering from Mr. Paroline even though he wasn't the originator of the pictures. A lower court agreed that victims of child pornography have the right to recover restitution from a defendant who possesses images of their abuse—even if the defendant didn't create the images. If the Supreme Court agrees, this case will likely lead to more attempts to collect money from those who possess child porn.
U.S. Supreme Court Affirms DNA Can Be Collected from Arrestees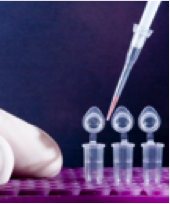 Maryland v. King [8]
Maryland v. King, 133 S. Ct. 1958 (U.S. 2013)
In a landmark case decided in the spring of 2013, the U.S. Supreme Court held that the collection of DNA evidence from people arrested for a crime [9] is, like fingerprinting, a valid police procedure. This decision allows law enforcement to collect and use DNA evidence, the single most important tool we have to put rapists in jail and prison, and obtain justice for victims and their families.
---
State Cases and Decisions
Iowa Court Holds Schools May be Accountable for Off-Campus Sexual Assault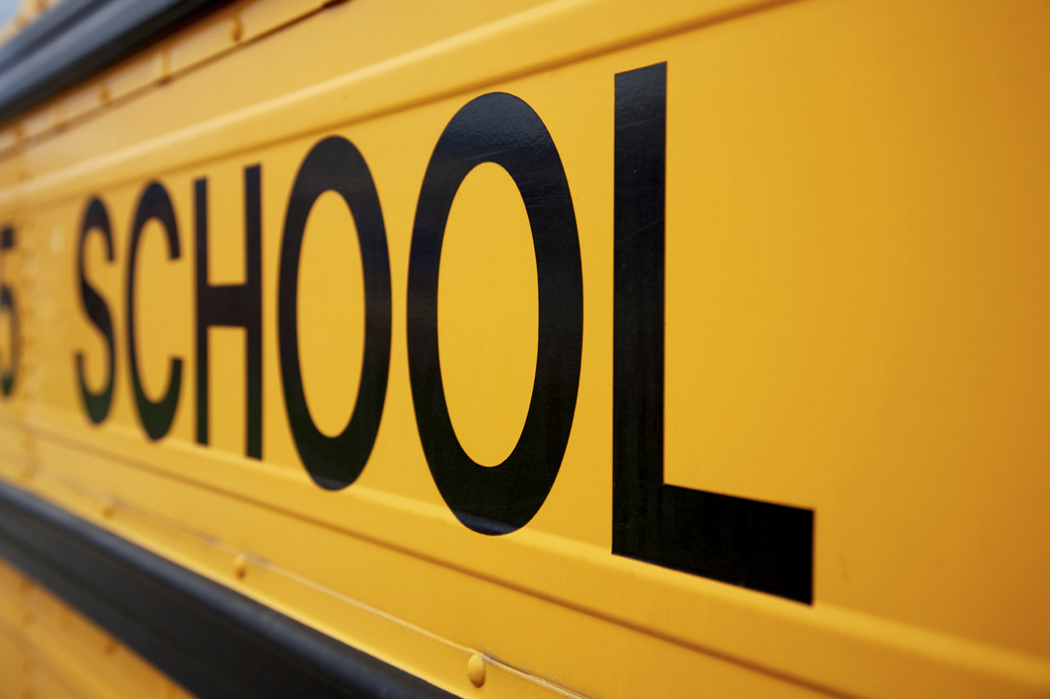 Mitchell v. Cedar Rapids [10], Iowa Supreme Court
Mitchell v. Cedar Rapids Cmty. Sch. Dist., 832 N.W.2d 689 (Iowa 2013).
In 2007, a mentally handicapped 14-year-old Iowa high school student left class early to hang out with a 19-year-old classmate she considered a friend. The classmate took her to a garage and sexually assaulted her. During the assault, a friend of the 19-year-old shot her repeatedly with a BB-gun.
The victim's mother sued the school district, arguing the high school negligently failed to adequately supervise her daughter, failed to notify anyone of her daughter's absence, failed to take immediate action and failed to provide security to prevent students from leaving campus grounds unsupervised.
In a 5-2 decision, the Iowa Supreme Court agreed with the victim's mother, stating that the Cedar Rapid School District could and should have been more diligent in their supervision of the victim. This decision holds Iowa school districts accountable for crimes committed against their students, even if these crimes occur off-campus and after school hours.
---
Legal Disclaimer
The Rape Abuse and Incest National Network (RAINN) website provides general information that is intended, but not guaranteed, to be correct and up-to-date. The information is not presented as a source of legal advice. You should not rely, for legal advice, on statements or representations made within the website or by any externally referenced Internet sites. If you need legal advice upon which you intend to rely in the course of your legal affairs, consult a competent, independent attorney. RAINN does not assume any responsibility for actions or non-actions taken by people who have visited this site, and no one shall be entitled to a claim for detrimental reliance on any information provided or expressed.