Key Federal Laws
A number of federal laws support work to end sexual violence, hold sexual predators accountable, and protect victims. Here's information about a few:
Debbie Smith Act [3]. Incorporated into the larger Justice for All Act of 2004 [4], and renewed in 2008, the act authorizes grants to test rape kits [5] across the country in an effort to eliminate the nation's significant rape kit backlog [6]. The Debbie Smith grant program is up for renewal [7] in 2014. Learn more [8] and help us pass S. 822 [9] to ensure this critical program is renewed for the next five years.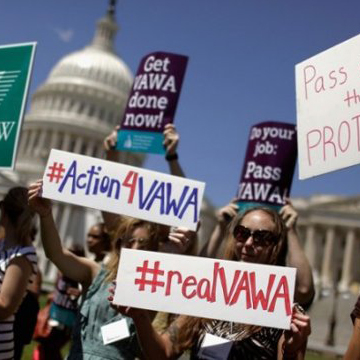 Violence Against Women Act [10]. VAWA was first enacted in 1994 and has been renewed three times since, most recently in 2013. VAWA 2013 improved and expanded legal tools and grant programs which address sexual assault, stalking, domestic violence and dating violence. VAWA 2013 reauthorized and strengthened essential programs and laws, and established new anti-violence programs. Learn more [11] about the law.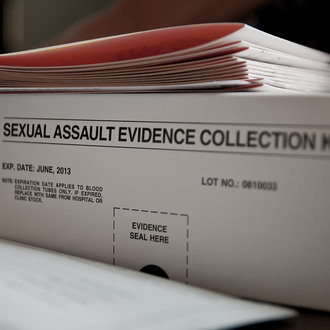 Sexual Assault Forensic Evidence Reporting (SAFER) Act of 2013. Enacted as Title X of VAWA 2013 [10], SAFER, once implemented, will bring transparency to the DNA rape kit testing process by helping us efficiently target resources to cities with the biggest backlogs. SAFER authorizes money for audits of local law enforcement rape kit backlogs. It also mandates that at least 75% of Debbie Smith Grant Program [12] funding go toward testing the nation's rape kit backlog and increasing labs' testing capacity. Learn more [13] and help us pass S. 822 [9], which will ensure that the successful Debbie Smith program is continued.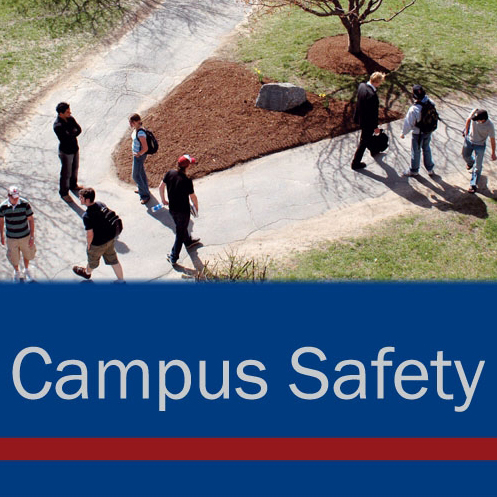 Jeanne Clery Act [14]. The Clery Act requires public and private universities that participate in federal financial aid programs to disclose information about crime occurring on and around their campuses. Universities must also issue warnings after certain crimes occur on campus, and devise emergency response and notification policies. VAWA 2013 amended the Act to add domestic violence, dating violence, and stalking to the list of crimes that higher education institutions must report, and added provisions intended to enhance campus response to these and other crimes and to enhance victim protections and offender accountability provisions. Learn more [15].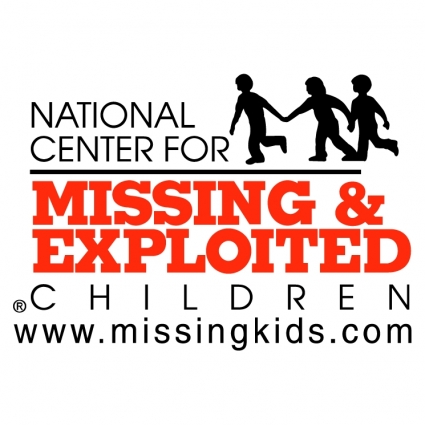 Adam Walsh Child Protection and Safety Act [16]. Enacted in 2006, the Adam Walsh Act created programs designed to prevent child pornography, promote Internet safety, and protect children from sexual exploitation. It also created the Office of Sex Offender Sentencing, Monitoring, Apprehending, Registering, and Tracking (SMART Office [17]) within the Department of Justice, Office of Justice Programs, to, among other things, oversee standards for sex offender notification and registration.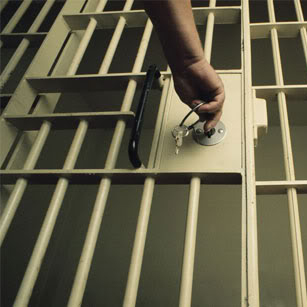 Prison Rape Elimination Act [18] (PREA). Signed into law in 2003, PREA is a federal law that prohibits and seeks to eliminate sexual assaults and sexual misconduct in correctional institutions and community corrections settings. Among other things, the legislation mandated a nationwide survey [19], released in 2010, which showed the prevalence of prison rape and abuse across the country. For additional information visit the National PREA Resource Center [20].