February Survivor Spotlight: Eating Disorder Awareness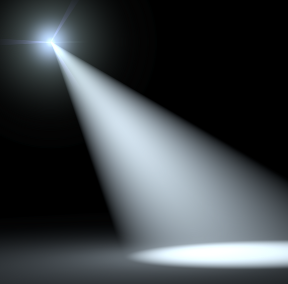 Jessica Barker wanted to know why. After being sexually assaulted at a party during her freshman year in college, she was looking for reasons. "I blamed myself and my body. I thought that if I looked a different way, it wouldn't have happened to me. I thought I was weak, and I believed that the way my body looked contributed to that."
Shortly after her assault, Jessica turned to restricting her food intake to give her something to focus on and regain some control in her life. "When I could think about nothing but food, I couldn't think about the assault," she says.
A developing or worsening eating disorder can be categorized as a response to a traumatic experience like sexual assault. Some survivors may use food in an attempt to cope with the stress, feel in control, or compensate for feelings and emotions that may otherwise seem overwhelming.
Jessica's obsession with changing her body culminated in several in-patient treatment programs that she says were especially hard for her as a survivor. "Often, in eating disorder treatment, you're asked to give over control to the doctors or therapists, and told that you don't know what is best for you," Jessica says. "Giving up control, for someone who has been assaulted, can be terrifying."
She urges those struggling with an eating disorder to remember that professionals working with you in any sort of program are trying to help. "It's very important to find a treatment plan that works for you," she says. Jessica wants survivors to know that healing can also happen informally, such as when you're able to find a passion that fulfills you: "Find what moves you, and focus on that, not what holds you back."
Jessica says that dance, particularly Zumba Fitness, has been her favorite coping method. "[It's an] incredible way to find respect for your body, or to be sexy, or to just be happy and free," she offers. "It let me be in my body in a way I had never been able to before."
Have questions about or need help with eating disorder issues? Call the National Eating Disorder Association's confidential hotline at 800-931-2237.
Find more information about the connection between sexual assault and eating disorders from NEDA and RAINN.
If you or someone you know has been affected by sexual violence, it's not your fault. You are not alone. Help is available 24/7 through the National Sexual Assault Hotline: 800-656-HOPE and online.rainn.org.