RAINN's 2011: Thousands Helped, Millions Educated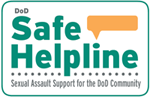 Launched new services for members of the military through a contract with the Department of Defense.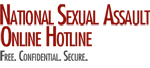 Record year: The Online Hotline helped more than 31,000 victims.
Passed the Kate Puzey Peace Corps Volunteer Act, sponsored by Rep. Ted Poe (R-TX) and Sen. Johnny Isakson (R-GA).


Educated millions of Americans about child sexual abuse; more than 10,000 Penn State supporters joined together to help victims.