CBS News Investigates Rape-Kit Backlog
The backlog of untested DNA evidence from unsolved rape cases is down sharply over the last five years. Still, a new Justice Department report and a major CBS News investigation demonstrate, tens of thousands of evidence kits remain unanalyzed — and the rapists in those cases remain free.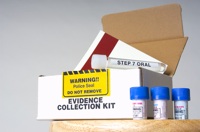 In 2001, RAINN launched a national campaign to bring attention to the huge backlog of untested rape evidence. Following extensive media coverage, years of prodding by our allies in Congress, lots of lobbying and a 2004 Justice Department report that estimated that evidence from about 221,000 rape and murder cases remained untested, Congress acted by passing the landmark Debbie Smith Act. This bill, which has been called the most important anti-rape legislation in history, has provided several hundred million dollars of funding to local law enforcement to help them eliminate their DNA evidence backlog. As a result, police have been able to identify suspects in thousands of violent crimes.
Despite this legislative success, much more work needs to be done to ensure justice for victims. The new Justice Department report found that, in the last five years, DNA evidence from about 32,000 unsolved rape and murder cases was never submitted to a crime lab for analysis.
This month, CBS News investigated this backlog of unprocessed rape kits, and found that authorities in 12 major cities do not even know what percentage of rape kits in storage remain unexamined. Responding to the continuing backlog, Scott Berkowitz, president of RAINN said, "It's appalling that tens of thousands of rapists remain free, even though police possess the evidence to identify and convict them. Every day that these unprocessed kits sit in storerooms and labs, these rapists remain at large, searching out new victims."
A RAINN Speakers Bureau member, Valerie Neumann, shared her story with CBS News. Neumann was raped by an acquaintance on her 21st birthday two years ago, but her rape kit has remained untested and her rapist is still walking free. Neumann says that the authorities told her that her rape kit could not be tested due to lack of funds; the cost of testing forensic evidence from a rape kit can be upwards of $1,500. Prosecutors told CBS it was because Neumann's case was deemed "unwinnable" in court. Neumann said, "I feel like they didn't do their job to protect me and to protect everyone else."
Read more about the CBS Investigation and Valerie's story.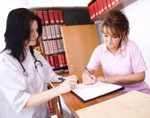 The impact of the CBS investigation could be felt almost immediately, from survivors reach out for help in large numbers, to significant policy changes. RAINN experienced a 53% increase in sessions to the National Sexual Assault Online Hotline. The city of San Antonio, Texas, which reported to CBS News that they had 5,191 untested rape kits in storage, decided to radically change the way it handled rape cases, all of which will now be processed and entered into the FBI's DNA Database, known as CODIS. This will help to solve new crimes as well as old; according to Dr. David Lasik, an expert on rapists, 71 percent of attackers are serial offenders. "We don't want to let any case where someone is sexually assaulted fall through the cracks," said San Antonio Police Chief William McManus.
DNA evidence from rape cases not only helps police identify rapists in existing unsolved cases, but also prevents future assaults and spares potential new victims by bringing perpetrators to justice early in their criminal careers. Undeniably, prosecuting rapists early on is the single most effective rape prevention tool that we have available
Further evidence of the impact of CBS' investigation of could be seen on Capitol Hill,
where members of the Senate Judiciary Committee quizzed Attorney General Eric Holder about the backlog. Committee Chairman Patrick Leahy (D-VT) said he was disturbed to have recently learned that despite federal funding, "substantial backlogs remain."
Holder responded, "Mr. Chairman, I not only pledge that we should, we have to work on this. For every crime that remains unsolved, there is a rapist who is potentially still out there and ready to strike again. The Justice Department looks forward to working with this committee to come up with a way in which we do away with that backlog." RAINN continues to work closely with its Congressional allies on new legislation to solve the remaining backlog problem, with bills recently introduced by Rep. Carolyn Maloney, sponsor of the original Debbie Smith Act, and Sens. Al Franken, Charles Grassley, Dianne Feinstein and Orrin Hatch.